the remarkable dreamoc XL3
The Dreamoc XL3 is a large mixed reality display which makes it an ideal solution for bigger spaces such as retail focal points, hotel lobbies or office reception areas. It is perfect for larger areas where you want to make a big impression on passers-by and have them stop and pay attention to your brand and product.
It is also a great solution for bigger events like fairs and trade shows, and because of its three visible sides it allows a rather large audience to get a look at the magic inside.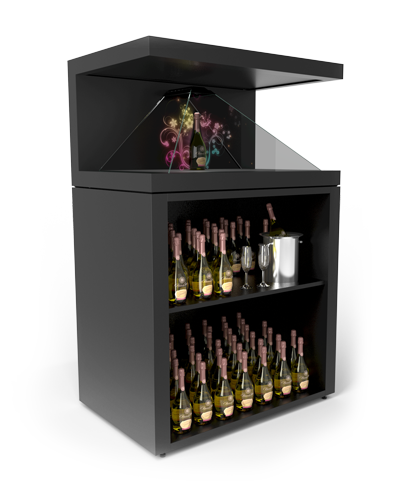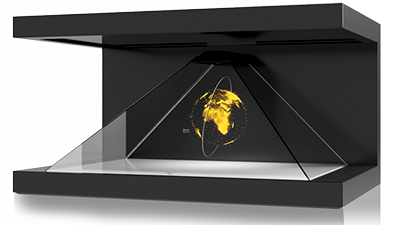 Adaptable and varying
This display is big but also flexible when mounted on the stand fitted with wheels, making it an easy task to move it around as you see fit. Perhaps you want it placed in front of a store in a mall during the day, but need to have it safe inside after hours, and moving it about like that is no big deal with the XL3.
The display's multi-purpose stand is available in two different varieties depending on your specific needs. The Basic stand has an open and airy base creating a visually calm setting, and the Shelf Option on stand comes with a back panel and a single shelf for displaying products, pamphlets, or whatever you may want.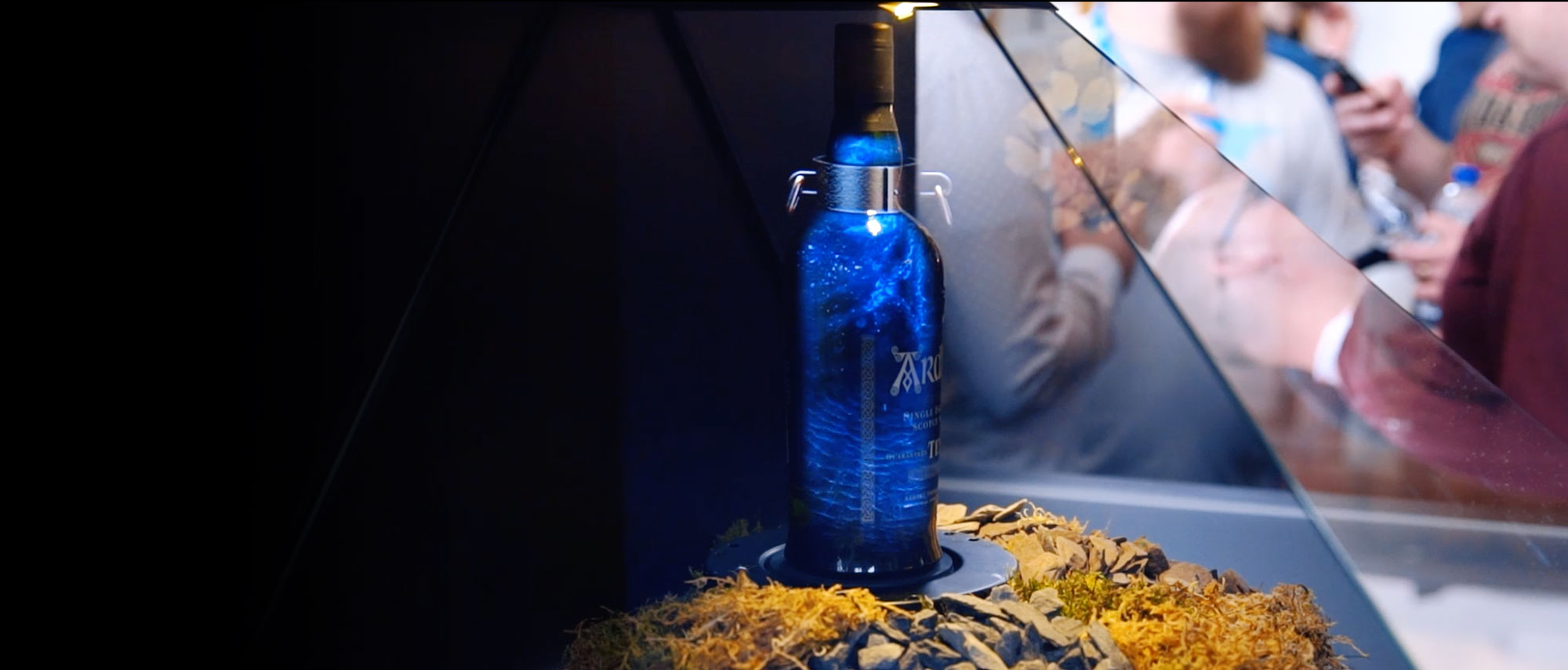 Simple to manage
Impressive as the XL3 is, it is as easily operated as any other of our solutions. Just plug it in and you are instantly ready to dazzle your audience with mixed reality experience.
The Dreamoc XL3 is designed to make a grand impression on your audience, and fitting it with your product encircled by stunning holographic content is guaranteed to grab anyone's attention.
IMMERSIVE INTERACTIVITY
To give your audience the power to immerse themselves completely and connect with your brand on an even deeper level, we design custom interactivity that can easily be added to your in-store campaign or event setup.
The touchscreen makes it possible to interact with virtual holographic content, successfully increasing the level of engagement and time spend with your brand even more.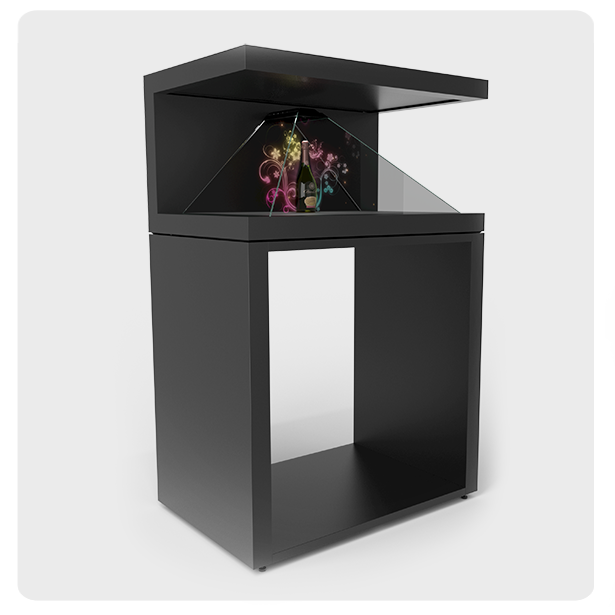 Basic Stand

Open and light design. Additional branding can be placed on the two sides.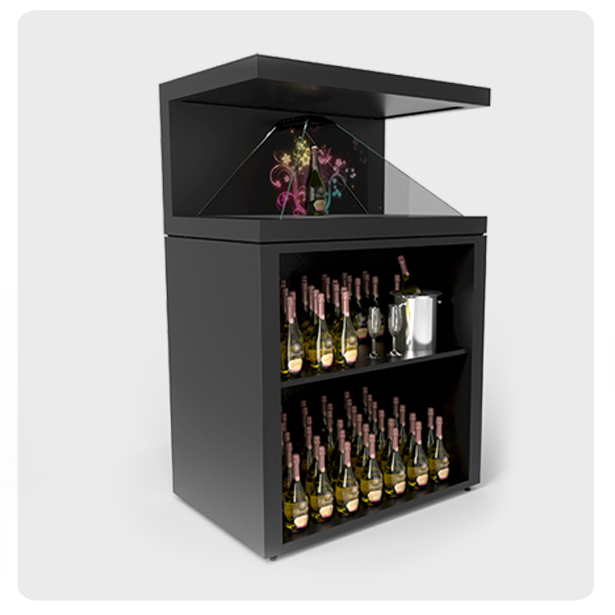 Shelf option stand (add on)
With added back panel and shelf for a more commercial setup.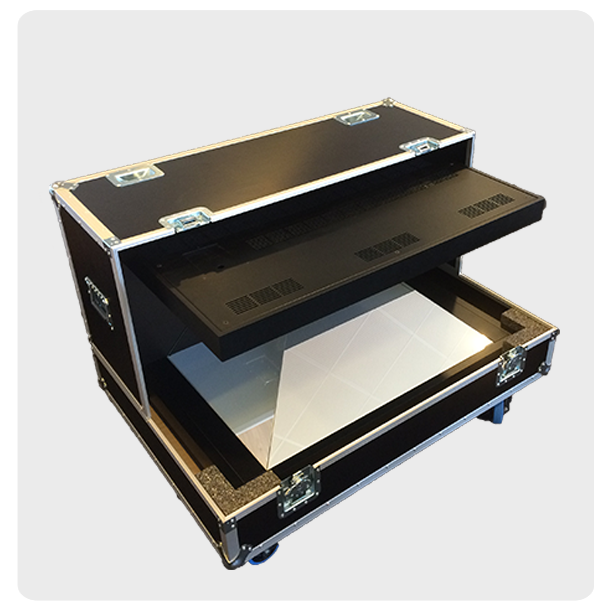 Dreamoc XL3 Flight case
The Dreamoc XL3 flightcase is the optimal way of transporting your display. We always recommend using this optional accessory, as it offers the best safety and protection for repeated transport and storage in different locations.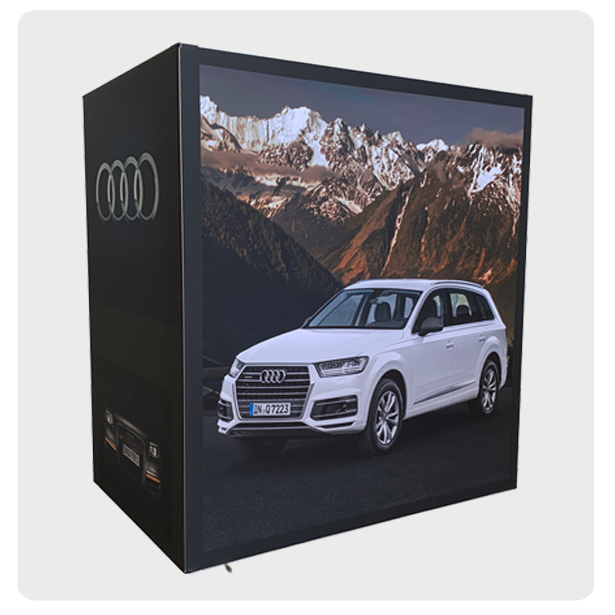 SmartFrame Stand
Easy to assemble with cloth sides for easy branding.
Technical specifications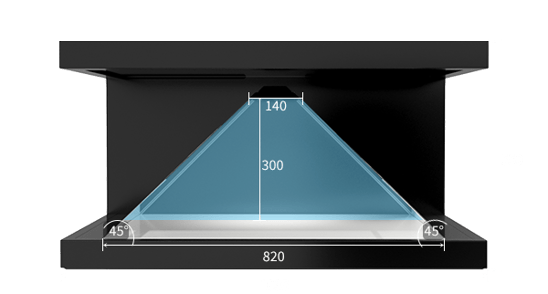 The Blue color on the drawing shows the approximate hologram size on Dreamoc XL3.