The remarkable dreamoc HD3
This display is a great platform for grabbing a lot of attention in any busy commercial setting. With its measurements of less than two feet wide and one foot in height, the Dreamoc HD3 lets you tap into the curiosity of anyone passing by, making them stop and stare at your display by applying the experience of mixed reality.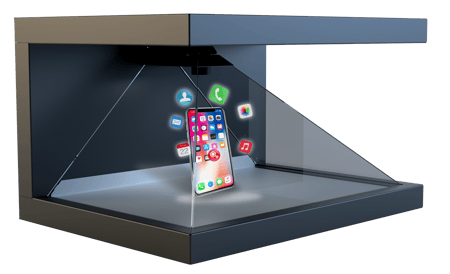 CASE STUDY - ANTON BERG
By using Dreamoc 3D hologram displays as part of their point-of-sale solution, Anthon Berg is able to tell the unique story behind each of the premium chocolate products in a new and very visual way. Especially the part of how to properly unwrap and eat the delightful little bottles of chocolate is communicated in a clear-cut method for customers to understand easily.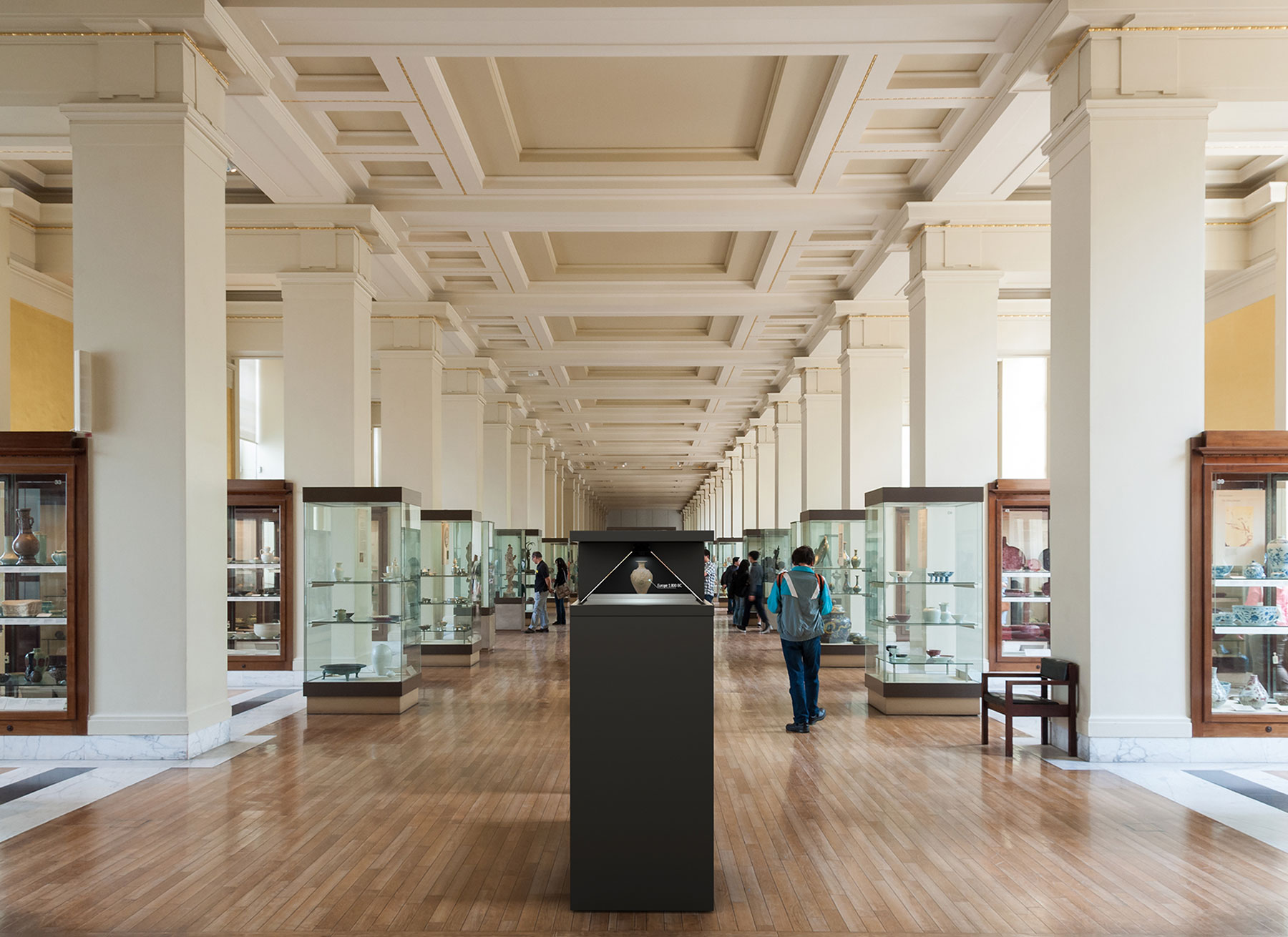 Adaptable and simple
The HD3 comes with a variety of features, such as built-in audio, high-end glass optics and HDMI input. Simply plug in the display, and you're ready to start creating magic.
Placing a physical product inside the display and having it enveloped with the 3D holographic content creates a mind-boggling effect that enhances the viewer's perception and relation to the product. Whatever type of solution you are looking for, we can assist and facilitate the process from first idea, creative sparring and all the way to finished implementation, making your brand and product come alive in the most magnificent ways.
EYE-CATCHING RETAIL CAMPAIGNS
With Magic-as-a-Service
Our MaaS concept is a complete in-store marketing campaign that lets you harness the power of 3D holograms in an easy and hassle-free way. You simply tell us when, where and how long you want the magic to happen, and we take care of the entire in-store promotion for you.
We deliver holographic displays, install them at your locations, apply branding foils if needed, and develop your bespoke 3D content tailored exactly to highlight your product's unique story. We also handle all the logistics and details in between.
Case study - Shimano
With people's attention-span shorter than ever, Shimano needed to have a clear 'wow-factor' around their new concept at Eurobike 2021. Three Dreamoc HD3.2 displays, each representing a specific scenario, was placed side-by-side, and synched with the built-in Fusion feature to allow an elegantly composed storyline to flow across all three displays as if they were one. With creative finesse and superior visual quality, Mr. Fox Creative Agency truly understood how to make the most of the technology's strength and features.
The holographic content inside the HD3 is visible from three sides, making it possible for the viewers to walk around the display and observe the product and magic from almost every angle, adding to the feeling of seeing something truly spectacular. The mixed reality experience can be further enhanced by strategically placing the actual products right next to the display.
CASE STUDY - Altec Lansing
An amazing product deserves an equally amazing presentation and for the CES launch Altec Lansing decided to make a spectacular product launch using Dreamoc displays. The holographic imagery was so compelling that American retail chain Best Buy decided to not only take the product into their shops and onto their shelves, but also to insist on getting the incredible presentation devices along with the products. As a result a total of 600 Dreamoc HD3 displays were placed in stores across the US to wow their customers and move the product off the shelves and into their lives.
Features

Interactive possibilities
Interactivity between the viewer and the Dreamoc adds an extra level to your experience. Simply connect via the HDMI port.

Light Control
A powerful effect for controlling the light inside the Dreamoc, to build momentum or create sudden flashes for extra attention.

CrystallineTM Optics
High-end glass optics that provides vivid brightness and clarity for your holographic content.

Built-in audio
No need for external speakers. Simply adjust the sound level with the volume buttons.

Pre-installed Dreamoc Fusion
Fusion is a unique feature that makes it possible to sync multiple Dreamoc HD3.2 displays and create visual experiences where the animations 'flow' seamlessly across all the displays.
Learn more

Key-protected front access door
Easy yet secure access the product you are displaying, enabling you to re- position it, or even swap it out for the next product you're showcasing.
OPTINAL ACCESSORIES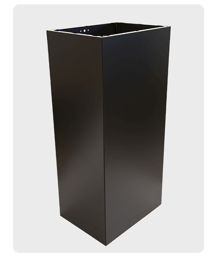 HD3 stand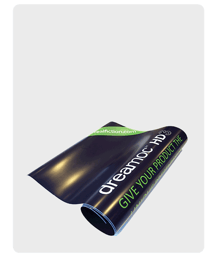 Magnetic skins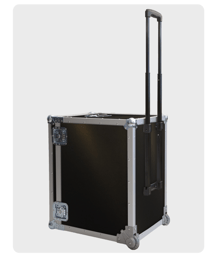 Dreamoc HD3 flightcase
Technical specifications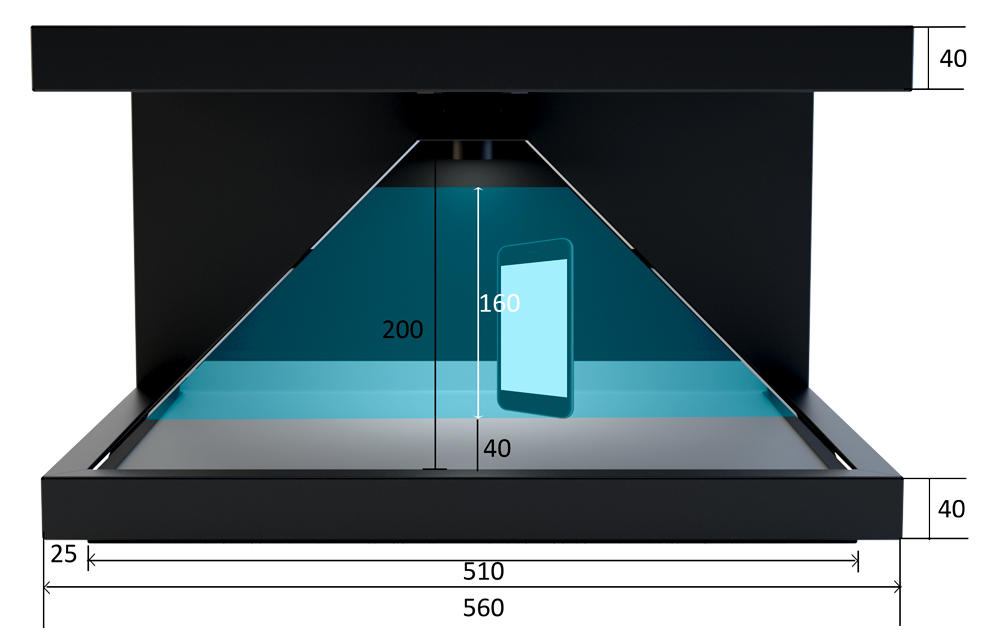 The Blue color on the drawing shows the approximate hologram size on Dreamoc HD3