Create attention through sensory awareness
All four sides of the Dreamoc XXL3 are fitted with safety laminated 7mm CrystallineTM optics, granting your viewers a clear and vivid view of the hologram and whatever item you choose to place inside. The combination of 4K or full HD video along with physical items inside the display has a powerful and jaw-dropping effect, and will be sure to engage the viewers and enhance their brand experience.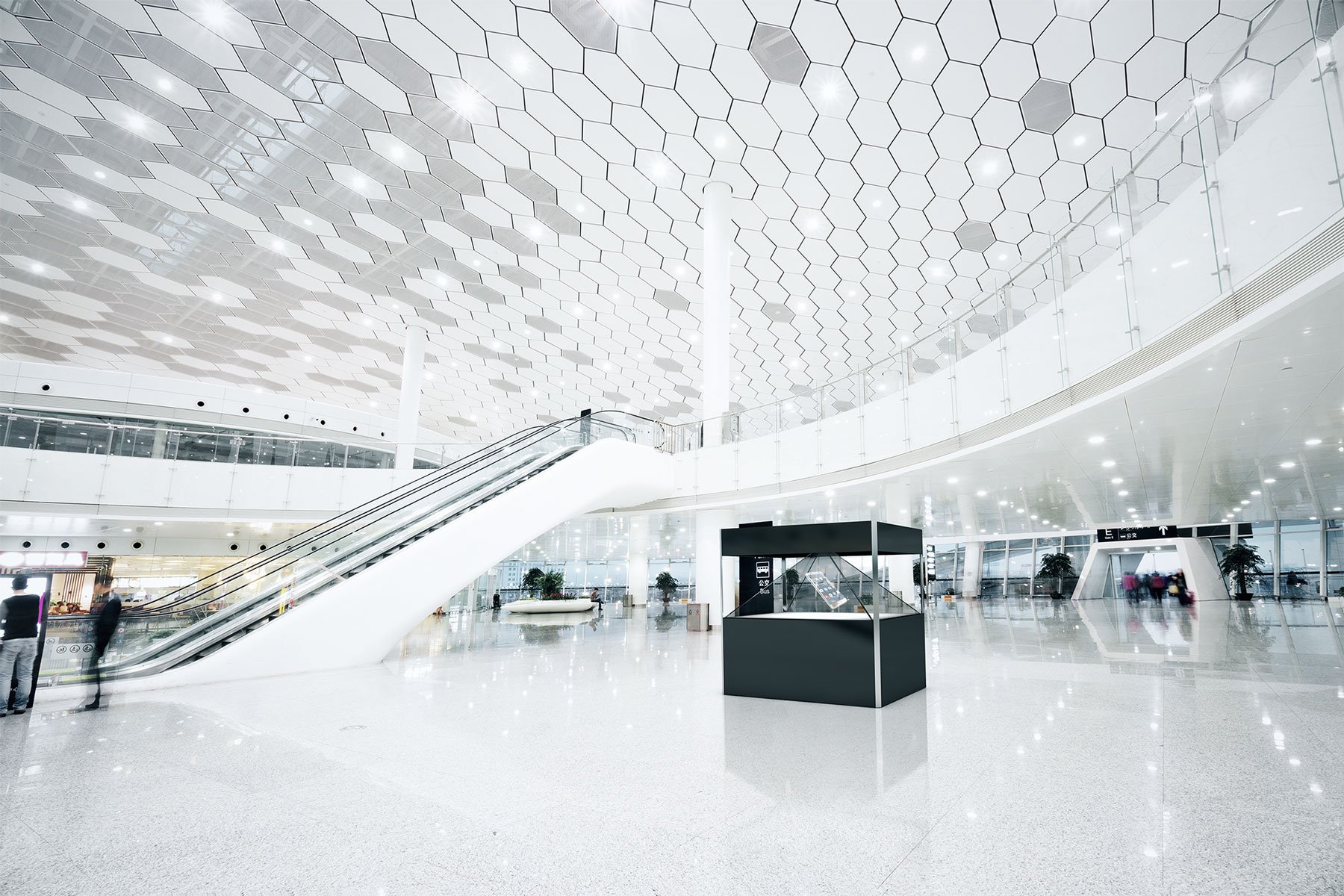 Engage your audience
The XXL3 is so large that it can house items of up to three feet across and almost 2 feet in height giving you the opportunity to play around and place bigger or multiple items to be enhanced by the vivid holographic content.
It features built-in speakers and, if needed, it is easily connected to your own external sound system allowing you to crank up the volume or make an even bigger impact with directed sound effects. Furthermore, you can choose between 4 exclusive colors at no extra cost, to match your environment or other branding elements.
Case Study - Kowloon Route
Exhibited at the Central Kowloon Route Community Liaison Center in Hong Kong, this XXL3 installation elegantly combines a physical model with interactive light and a beautiful holographic animation to create a remarkable effect on passers-by in a crowded setting!
Technical specifications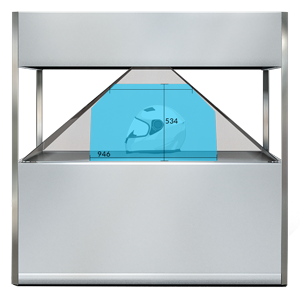 The Blue color on the drawing shows the approximate hologram size on Dreamoc XXL3