Company Introduction
Realfiction was founded in 2008 and is a market innovator within Mixed Reality, display technology that seamlessly blends reality with digital animations and information, which constitutes a new approach on marketing products. Realfiction's first product series, Dreamoc, has since its launch been sold in over 10.000 units and the company plans to launch DeepFrame, a series of large format Mixed Reality solutions, in the near future. Realfiction has a large growth potential within the existing customer base and product portfolio and also sees a large market potential for its new products, which according to the board of directors constitutes the future of digital visualizations.
---
UPCOMING EVENTS
10-05-2017 – 24-05-2017: Subscription Period
22-05-2017 - Investor meeting Copenhagen - Sign up here
17-05-2017: Investor lunch – Gøteborg- More info here
20-05-2017: Regionskonference Unge Aktiesparer – Malmø
09-05-2017: Sedermeradagen Malmø. More info here
12-05-2017: Investor lunch – Stockholm. More info here
---
Sign up to receive investor related information
The board and ceo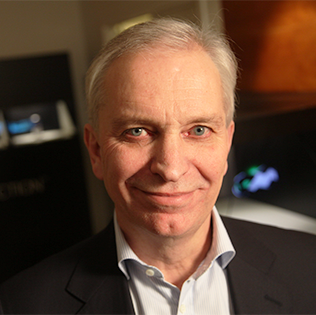 Michael Kjær – Chairman of the board
Michael Kjær holds a degree from IMD Business School in Switzerland and is chairman of the Danish Chamber of Commerce and President of F Group A / S. In addition, Kjær is chairman of the board of Kraks Fond and Artha Holding A / S. Kjær also has board assignments in Jacobsgaard Investment Advisory ApS and Brdr A & O Johansen A / S.
Søren Jonas Bruun – Member of the board
Søren Jonas Bruun has an Executive MBA from Copenhagen Business School and a background in technology but has also been active in business banking, corporate finance and industry. Bruun has been involved in more than 50 companies in a dozen countries. Bruun is a co-founder of and partner in Gemstone Capital and partner in 1CT Management ApS. In addition, Bruun has previously worked in New York and London and participated in more than 15 successful exits of IT companies. Bruun has held board assignments in more than 25 companies and is currently active as vice chairman of MenuCard AB, which is listed on AktieTorget.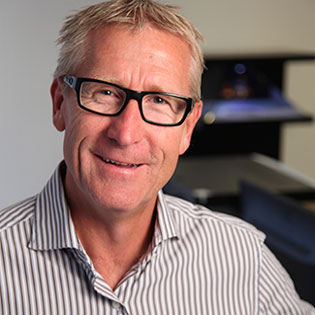 Peter Max – Member of the board
Peter Max has a degree in Marketing and Management from Insead and Henley MBA Institute and holds extensive experience in developing technology companies. For more than 20 years, Max has worked in several roles, such as CEO, Chairman of the Board, Investor and Founder. Max's experience includes Senior Executive in companies such as Microsoft and Apple. At 1CT, the unit which led to the formation of Gemstone Capital, in which Max is one of the founders and CEO.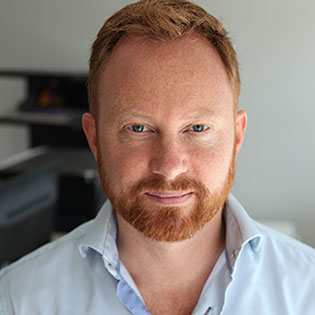 Clas Dyrholm – Member of the board and CEO
Clas Dyrholm is co-founder and CEO of Realfiction. Dyrholm has an extensive background in film and television as editor. Dyrholm combines industry experience with strong presentation and negotiation skills as well as natural leadership skills.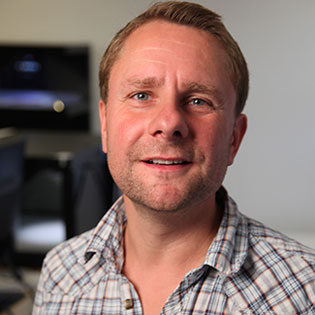 Peter Simonsen – Member of the board and R&D Director
Peter Simonsen is co-founder and works with research and development in Realfiction. Simonsen has a background as a producer as well as film and TV photographer, which has contributed to a deep understanding of light, image and technology.
Morten Johansen – Member of the board
Morten Johansen has a degree from Aarhus School of Business. Johansen is an investor and member of the Advisory Board in THE 2ND EDIT, which is the leading Nordic retailer for second hand design. Johansen operates the company Makeithappen ApS, where Johansen provides consultancy services and is an active investor in companies. In addition, Johansen is involved in the Board of Directors, including s360 A / S and Bakoba ApS, and a member of the Advisory Board in Bifrost Communications ApS.