Investor
Stock information
Stock information
---
SHARES
Realfiction Holding AB is listed on Nasdaq First North, and trades under the symbol REALFI and ISIN-code SE0009920994.
---
OWNERSHIP STRUCTURE
Ownership structure per 31 March 2020.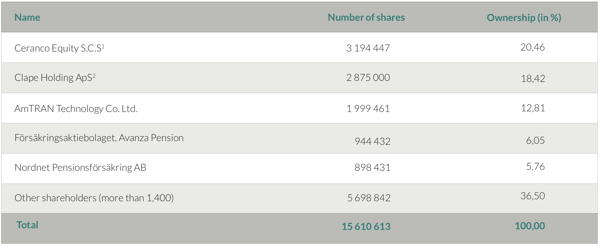 1. Ceranco Equity S.C.S is an investment company with private investors.
2. Is owned 50 percent by CEO and board member Clas Dyrholm and 50 percent by board member Peter Simonsen.